The instruction how to watch on Ace Stream
First, you need to download and install Ace Stream software for Windows or Android.
The easiest way for watching is to go to the stream page and click the button «watch» in the corresponding row of the table. And after that, Ace Stream player will begin automatically and the stream will be started.

Another way to watch is to save the address from the link Content ID and then you can open manually with the help of it the stream through the player.
If use this method, you need to click the right button of the mouse on the button «watch» and choose the section «copy the address of the link».

After that you can find the exchange buffer link "acestream://6c5e7d296015508259c5eedd68b143c7b920b3e3".
Then you need to open any word processor, for example, standard «notebook» and insert this exchange buffer link there. Then you need to delete the part «acestream://» from the link and after that you see the rest of the link «6c5e7d296015508259c5eedd68b143c7b920b3e3». This is Content ID of the stream. After that you can save it somewhere if you plan to open stream manually.
To use Content ID for starting the stream, you need to open Ace Stream and choose the menu «Media->Open Ace Stream Content ID…».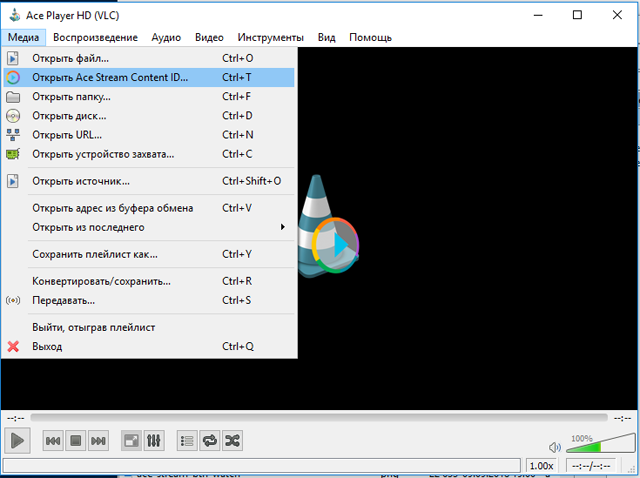 Then you need to copy our Content ID in the corresponding field in the menu, press the button «Play» and enjoy the stream.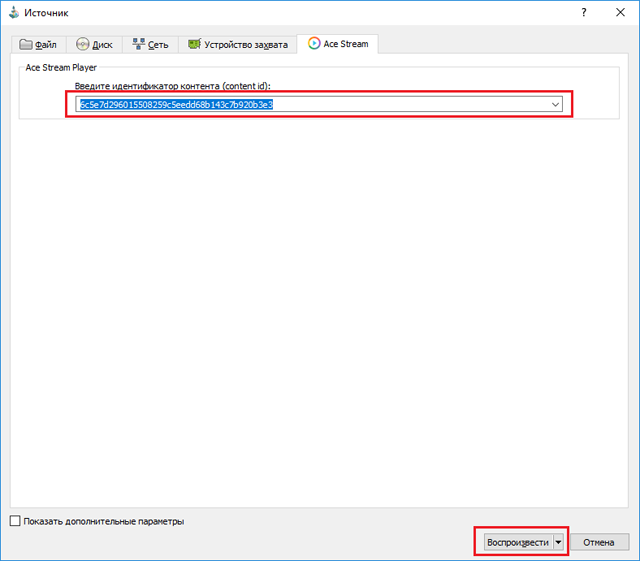 But, the most interesting way is to watch the Ace Stream stream in your favorite player.
You need to install the script Ace Cast for your browser. Then you need to open the stream page and go to the tab «Ace Cast» and click on the corresponding icon.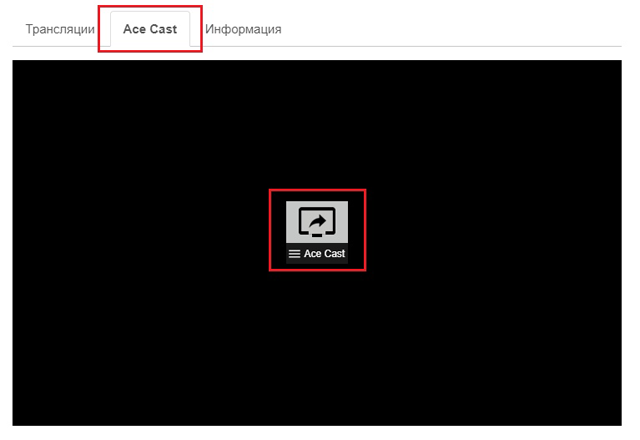 After that you need to choose your favourite player from the list and enjoy the stream.